5 things to do if you want to be successful with video ads.
You are an entrepreneur, an online shop owner or simply want to increase e-commerce sales via video ads. Specifically on Youtube, the world's largest video social network.
The reason I talk about youtube ads is due to two reasons.
1. This is the largest video platform in the world. The world's second largest search site after Google. Your content can convince the most demanding customers.
Youtube has become the favorite platform for the majority of internet users aged 18-49 in the US
2. I have been promoting YouTube for almost 2 years now. And I want to share it with you about my experience after spending more than 120,000 USD on Youtube for my business. And the business of my customers. So if you want to sell through video ads in general and YouTube sales in particular, here are 5 things to do if you want to be successful with video ads.
Let's get started.
Today I will share you with 5 helpful but useful tips to help you promote your YouTube videos successfully. Drawn from my own experience making youtube ads.
Don't try to be professional, talk about the benefits of the product first.
Do you think what customers are thinking when they watch your video?
But even if they already know what this product is, what makes them spend money to buy your product.
That is the benefit that products bring to them.
Customers are not buying products they are hoping to solve their problems.
Why say the word hope here. Because customers still doubt whether the product is good or not. Whether to solve the problem for them or not. Or just a waste product not worth the money of rice bowl. They were hard-earned, especially during this difficult time.
So your first task is to let them know what they get when watching this video.
Because YouTube ads inherently display ads that require viewers to watch when they are watching entertaining or learning videos on this social network. So you need to make videos that are able to get them to leave the video you're watching. To watch your video.
Did you know that videos related to user interests are 1.6 times more important than videos featuring celebrity endorsements on YouTube.
For example, A person who likes planting trees or fishing will abandon the video they are watching the singer singing just to watch the video on how to plant trees without dying. Or new seedlings about to return to the store.
Please visit youtube. Do you find yourself watching youtube ads, if it is related to your interests?
That leads to a second tip equally as effective as the first tip.
Determine the point that reaches the user's need to advertise effectively.
Many people talk about this touchpoint in the customer journey.
I also read many articles about touch points for customers. I also watched the video. But in particular, it's still not clear how. Simply because a hundred hearing is not equal to a seeing. But hundred times does not equal 1 time.
In short, you need to reach the hidden needs of your customers with your content at different points of the customer journey. When they use many different devices such as computers / laptops, phones, tablets, smart TVs.
Easy to say but hard to do. Because it needs a system to reach customers from: website, e-commerce, landing page, Social media, email marketing, chat bot.
Too many cannot say it all, so in this article, I only talk about the point to reach customers when you advertise on Youtube and Google.
When you advertise on YouTube or Google you will need to regularly check the data in Google reports. Also consider the details of your target.
Parameters such as Demographics, location, gender, age, audience, keywords, topic, landing page, device, time.
To know which of these is effective. Increase the budget. The inefficiencies remove or reduce bids.
In this issue I will get data on the topic.
For example: I usually advertise wooden furniture, especially products of living room furniture. And I realize that the views and ad view rates of middle-aged customers are very high men. When they are watching a video belonging to the topic of audio, news, humor. Such a high view rate
It could be explained that they are relaxing on their old tables and chairs. And they have to watch videos advertising furniture, interior constantly. Or their houses are about to be built, newly built. And they are watching the music show. Then they see your promotional video. So they came up with the idea of ​​wanting to watch it longer.
They pause to skip the ad to watch your video. To see if your product fits their living room.
Just do so, the ads have high views and view duration.
There will be more views of YouTube suggestions, as well as top searches on YouTube.
When customers search for the right product, they see your video again. Or see video recommendations they've watched. Or similar videos on your channel.
So they click on the website link to buy. Or call your phone number in the video.
For older people who are not familiar with the technology nor familiar with online purchases, they will call quickly.
This is just a typical example of a typical product.
Your product will be different.
The method and content of your video is also different from mine. So don't imitate my etiquette, but learn from it.
Of course, when you only select the above music and audio topics, YouTube will refuse to display your video. Because your targeting is too narrow  So the first thing is still you have to choose all the topics.
Only exclude topics about games and toys. (if you're selling to adults, not children.) and politics if you don't want your ad to appear on political videos.
Now, do you want to read the third tip on Youtube advertising?
Please scroll down.
Who are your customers?
On Youtube, the most number of people is from 18-49 years old. It looks like the 18-year-old group has the highest percentage.
But you can't just target the most popular audience on YouTube to advertise. And you cannot target all objects. Because it's so wide. You will waste your time financial resources. That lacks efficiency.
Regarding the right formats, there are 2 video ad formats that I think are most effective for small and medium businesses.
It's skippable in-stream ads and suggested ads.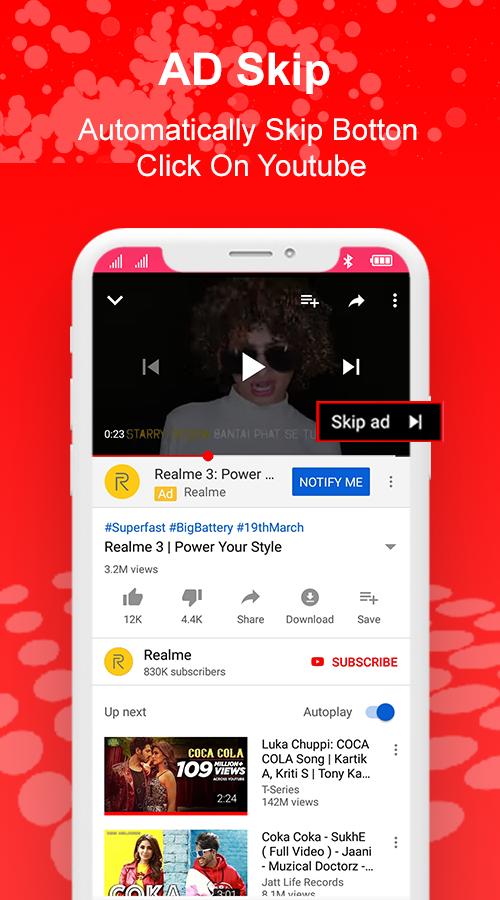 The skippable in-stream ad is the one I talked about most at the beginning of the article. 72% of users will see and respond to the ad.
This type of advertising will give you views, likes, channel subscriptions, comments
It will be very suitable to find new potential customers. For your business.
Although it is best to sell it.
The second type of ad is the proposed ad. Will show when you type a search result on YouTube or appear directly below the video that your target audience is watching the video.
The proposed YouTube ads will help you target more standard customers.
You will target old customers, customers of competitors too.
At the same time, you can target topics that your audience loves.
This also works. Because of the lower cost than in-stream ads.
Do only when users click to view ads. You have to pay.
In my opinion. To sell, you only need to focus on skippable in-stream ads.
If you want to target your opponent's channel, this will take more time and effort.
Make more appealing calls in sales videos
That does not mean that I criticize you for calling ignorance.
No, this means you should focus on your goals.
Don't get me wrong. You may already have lots of clever calls to action in your videos and YouTube ads.
It's just because it's too much and unreasonable.
Let me tell my story.
In the process of doing advertising for small businesses. Selling through video I often find them too concerned with video views, likes and channel subscriptions.
In a video they just called like, comment, register, call for purchase again.
While the two most important metrics that help them sell are comments and clicks on calls to action like more, they don't care.
They often ask me how the video got lots of likes and channel subscriptions. Thinking that it will turn into orders and loyal customers.
In my opinion.
That is true but not completely right
If you do YouTube to make money, or want to build a brand, calling like will help youtube know that your video is useful and will display your next video. On user's Youtube homepage. It will be very effective.
But for sales is long you click on this new user to convert into customers.
Not to mention that it is a sales promotion video, the like does not make much sense because customers are being forced to watch ads rather than voluntarily.
Meanwhile, replying quickly by users will make you more reputable with users and YouTube. Users will no longer be confused, but your purchase will be faster. Youtube will rank your video higher in search results. I understand the reason why vendors are not responding to user comments. That's because it doesn't load as fast as comments on Facebook. Although YouTube has improved the commenting feature on this social network constantly. But not yet. So why not spend your time answering questions that help the channel grow faster during this time.
Next is the signup, which is also important, but it takes more time to turn the subscriber into a customer.
You need to understand that the average user watching 5-7 videos decides to subscribe with the purpose of watching helpful videos about your product.
Therefore they are technocrats. It takes a long time for them to decide on your purchase.
That is a fact. People who subscribe to your channel sometimes do this because it's a habit to support your channel. Not an instant purchase.
Hence if you If you want to sell immediately, do not call for registration. Just create a registration icon and press the bell. No need to call in the video.
Instead, you should click on the landing page or the target video. Let users know more about your product or service. From there they will trust you more.
Besides this calling will give you many benefits such as.
– Increase the number of suggested videos on your YouTube home page and related videos below
– Pull up your entire channel by having users watch suggested videos in your channel.
– Clicking on the landing page, you can contact customers directly via a tool that you have strengths such as calling, live chat, messenger ,.
– Customers who carefully visit the website and landing page will take a closer look.
You can sell high price products to them. Like I did for this business owner here.
How to use video thumbnail effectively?
You probably already know: attractive video avatars will increase 40% of clicks on videos. When it's on YouTube's suggested category to the right when they're watching videos, on search results pages or on the user home page.
The question is: How to get an avatar for the most engaging video.
Using photoshop to stitch photos right?
Not yet, it is just a tool like any other tool on the market only. If you do not know the ways to attract users, you still do nothing.
The answer to your question is to apply the following
– Text in the image needs to be colored to stand out from the title. Otherwise it will confuse the user. See the illustration below.
– Engage users with the promise you deliver in videos Remember that you also need to mention it in the video. Any specifications on the text must have that in the video. Do not hide or forget users will leave. Not as easy as watching an entertaining video.
– Apply visual effects such as pointing at the product. Like restaurant staff, hotel receptionist or do it. See the picture below.
The bigger the product is, the more useful this is. Because we are all familiar with the teacher's hand or the traffic police.
– For health or educational products, stand on the podium, wear a doctor's gown, teach teachers and take photos or videos. Again the visual effect will show you who is competent in this area.
But be aware that it will work for high school graduates around the world. But it can be counterproductive for students in Western countries because students often sit on very high tables. And the christmas stands at the bottom. This is just my subjective thought. People do not pay attention to what to do. If you do not like, please ignore it.
– Using sexy images of beautiful boys and girls can attract the first click. But will not hold viewers longer. Without real people. This is called clickbait. And it only works with entertainment videos because users at that time are easy-going, do not want to lose fun because of an image, wrong title with video content. Humor has the same effect.
So just saying sales can only motivate feelings of desire to solve customer problems. To help them return to a happy state, satisfied when the burden has dropped. That's all. All other emotions only work to increase interaction, spread your brand to users only.
Read  more
– The most effective image thumbnail is still the image of the product in use. Or expert reviews, customers' use of the product.
Conclude
Video sales will give you a huge fortune. But it is also very extreme if you have no intention of serving customers. Which just want to eat scumily on the market. Special video marketing on youtube,
In this article I have shared 4 experiences on how to make promotional videos on Youtube.
If you find this post useful, please share it with your friends on Facebook and Pinterest.
They will be very grateful to you. You may not be able to apply. But what about your friend who can use it?
Thank you for following posts here.
See you in the following posts on the topic: conversion optimization on websites and ads.