Can you recommend me free and paid tools to build an e-commerce store or do an online course?
Should I choose the most effective tools for this job. ?
These are the two answers I get when joining a group for business owners on Facebook.
So after writing your answer to that question. I have rethought to give a more definite answer. To help you find the right tool for you.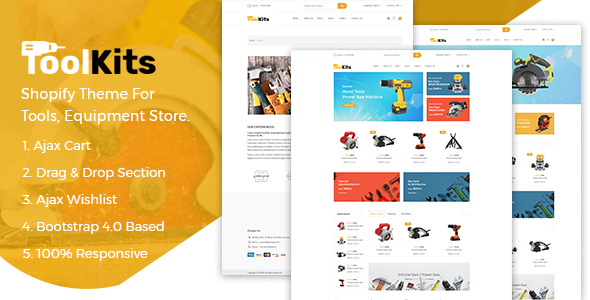 What is your purpose when using the tool ?.
If your goal is to save money, then you can use free tools like free sales funnels, free webinar organizer tools.
There are thousands of free software on the internet.
However, if you keep listing, you will fall into what psychologists call paralysis of choice.
So in my experience, you should choose a product that many people instruct to use it. For example, the email marketing automation of Mailchimp is an appropriate choice because it is free and used by many users.
You should choose only one tool and use it. Follow every step of the instructor. No modification at all.
If it doesn't work the way you want it, skip it instead. It is for free stuff.
I myself started making websites for customers. Also, take time to find the best tool. The most cost-effective. However, this took me time. So I came up with the option of picking an article or video about the tool and following it.
Do not fix anything. If not, try until it's okay.
In my case. Nor are people who specialize in technology very much. Slow to understand, do it again and again. Sometimes the teacher shows me how to do it. That tool has been updated to the new version. Do me reread their usage.
I also want things to be easy for me. However, life did not allow me to do so. Sometimes I follow the instructions exactly. It didn't work again, so I went looking for further education or another one.
It takes a bit of time. But it's better than not knowing which one to do. Waste of time and effort to choose. Like a girl sitting at the window holding a rose while plucking every petal and saying: 'Love, No love.'
It is difficult to tell you what a beginner should use because most of the online tool lists are base on the blogger's own user experience.
The most important thing still depends on your purpose.
If you want to save the most, you can use the following tools:
According to my experience
blog: WordPress,
E-commerce: Wocommerce, Magento
Email: Mailchimp (can use marketing automation), Sendgrid (can send an email via SMTP with a contact form plugin 7)
Course hosting site: Teachable,
(I took a teachable course for free but also good quality. On par with the paid course
Webinar: can use the free version of Zoom. These days, I find that internet marketing speakers often use this.
Funnel you can use: WP Form lite, Jet form,
SEO: Yoast SEO, Rank Math SEO,
And if you want the most effective, combine using both free software and paid software.
It will help you to have a more objective view of the service software of the companies.
Of course, not every free part is good. And not all paid software is terrible.
According to my experience. When your blog/website develops gradually, you will need to invest in paid software. To use the more professional features, which free software is not available or not available for you.
Especially when you want the manufacturer to support, you will get quick feedback. As for free software, you can only bring that question to the user community. And wait for someone to solve the same problem as yours. Or the author of the software is free, so they will support you.
In the process of operating an online business on the internet. Tens of thousands of problems will arise, which you cannot foresee.
Therefore, you should learn how to get the help of others to be more effective than to stand by yourself. And paying is the right thing to do.
Myself after years of using free goods online. Now also use paid software already.
Paid software you can use
Website: Shopify, Wix, Ecwid,
Elastic Email
Maillingboss: there are many great functions, and there is automation marketing. I'm using it for my blog.
Chatbot: Many Chat, Chatfuel
Funnel sales. Bloom, I'm using it for cheaply. There are many models e
eyesore.
Thrive lead, Thrive Quiz Builder. More functional and professional than Bloom
SEO: Yoast SEO Premium paid version
Webinar: Webinar Jam, Zoom (premium version), Skype,
Course hosting site: Teachable, thinkfic
Video hosting: Vimeo, Wista
Regarding hosting, you should not use free goods. For sales or branding purposes on the internet. Because it is like social networking accounts. May take at any time. And most importantly, it's not stable compared to paid hosting.
Only use free hosting like Blogspot, WordPress.com, Wix. When you first start testing. When you start working, you should choose a reputable company like Bluehost, Liquid Web, Dreamhost, Hawkhost.
To make a store for the website. Or the center that attracts its customers (for bloggers).
In it, BlueHost has the lowest price. Support you in making an online store at the lowest cost. Efficiency is still acceptable in the price range.
The most effective is that of LiquidWeb and DreamPress of Dreamhost.
These are the two companies that play the most, when they use the whole VPS as a specialized hosting for customers using WordPress professionally.
When you need support, there will be a WordPress expert, Woocommerce supports you.
.
After all, the purpose of using the tool is more important than the device itself.
You can have good stuff. But when you do not have the skills, nor the right thinking, how many useful tools. Nor will it make you productive or solve your problems.
So I suggest to you. If you've read up to here, please refer to my other posts. About advertising on Google, youtube, conversion optimization on an e-commerce website. Thinking enriched, entrepreneurship.
Help you find your right path.
Of course, I want you to choose the best tool. You buy goods through my link, and I will have a commission. But that is not sustainable. I want to accompany you on the path of financial freedom with e-commerce, information business on the internet. Not just a mere blogger who makes a few pennies in the world.
Thank you for reading here.
Let me know if you're interested in clicking on like.
Let me know how to edit the content accordingly.
If you want to share to save on your favorite social networks, please share this article.
See you in the next article about conversion marketing on e-commerce websites.