The sample content I made to sell a 2014 Toyota car.
19 reason you should buy a Toyota Camry 2014. I write for a friend to sell his Toyota 2014.
1, The car is designed with certainty, high safety, rarely occurs accidents. This is not to say empty words. Which has been used by customers who have used this Toyota Camry line in newspapers and forums? And social groups
2, Spacious car space, comfortable seats, can point the whole family to picnic without having to worry about people going on.
3, This is one of the top 10 best-selling cars in 2015 and the seventh best-selling car in June 2016.
4, The car runs very smoothly at a speed of 50km / h the car runs like an erhu. You can sit in the back seat and have a good night's sleep.
5, Th
is car is for those who are in the mountainous provinces or business trips away from mountainous roads, they always run at its full capacity. At the same time take advantage of the ability to save fuel for you.
6, Maintenance cost is low. After that, you will not have to go for regular maintenance for your car. It just takes time and costs.
7, Easy to replace, you can easily search for spare parts when you need them at a car repair shop. The repair shop is available to help you repair the car without having to worry about the cost as well as easy to do. Unlike some other car shops such as the Chevrolet, you will find it very difficult to find parts and places to accept repairs for your car, so it is not sure whether you have received the best service or not.
8, A large community of users
Just like other electronics, the Camry line of Toyota always has a large user community. They are ready to assist you when your beloved car is in trouble, you will also get instructions, reviews. objective price in the process of using it as well as be able to make friends with people with this luxury car driver.
9, The entertainment features of the car are very good with many utilities such as touch DVD player, usb socket, GPS navigation, the two-way air conditioner works effectively to make the car more safe and entertaining. dispel the heat of summer, reduce fatigue when working far away
10, Luxurious design,
The large black paint coating on the outside of the car always brings a sense of luxurious elegance, attracting outsiders especially men. Although it is a central car, this car still exudes a luxurious and classy design.
11, Very good driving feeling,
12, My car has never been replaced, because only 30,000 km has been traveled. Usually, the car has not run to 40,000 km, it has not changed so I have not changed.
13 (The tire has been worn for 6 years and I've worn it for 2 years so I don't have to change the tire. No matter how I say it, but also on the move, I find myself going a little.
14, My car is not crashed, it is flooded at all. This car is from my wife's family, but I'm not new. Please come and see. If you want to see details, come to home. you.
15, I still have many vehicle papers, insurance, vehicle registration, long-term maintenance bill for the car.
15, Those who want to buy a car to travel or transport as a right choice because the car runs on fuel, or run uber, grab better suited for transportation.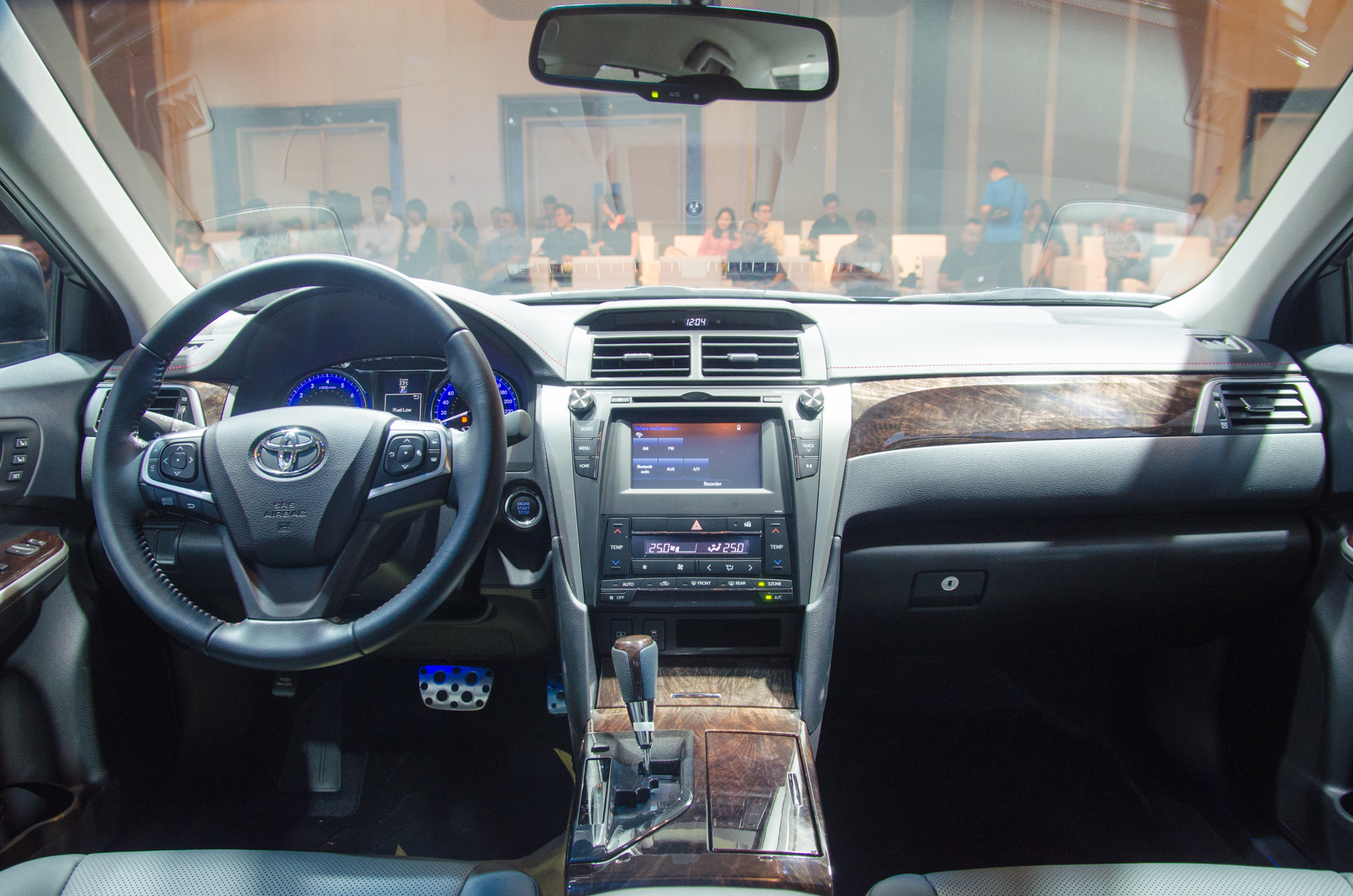 16, I am a real estate company employee so I just sold this article for customers, but I don't know what the price will be, guys. I'm always honest so no customers have complained.
17 If you want to buy it at this time, then there will be a reasonable bargain price
18, Brother to see if the car can comfortably test, test the car if you see a major error has an effect. Then I would like to invite you to dinner instead of my apologies for the product.
Above is the article in the form of a product listing. I wrote to sell a Camry car in 2016. Of course, it didn't sell because the price of the product he asked me to sell was higher than the market. So it is difficult to sell this product.
I write for a friend to sell his Toyota 2014.
But when posted, it also received good feedback from the market.
This proves that the article list is still effective to attract customers to pay attention to your products.
If you work in used car sales. You can sample this content of mine. Go back to your retouch.
You can use it to make it advertise on Facebook. Instagram, or make a video to share on Youtube.
I just have one request, please come back here and let me know if it works for you.
How you changed it to fit your actual situation.
That's what I need to know to improve my skills.
Thank you for reading this article.
See you in the sharing article on conversion marketing on your e-commerce website.